Born in 1943 Bad Salzdetfurth, germany.

From 1964 to 1972 Rosenbach studied sculpture at the Kunstakademie Dusseldorf; 1970; she became a master student of Prof. Joseph Beuys.

In 1971 Rosenbach produced her first videoworks and first performance-works in 1972. Since than, media works with video/audio, photography and performance as well as media- installations were her professional tools.

In the mid-seventies of the last century, her artwork was highly interesting as dealing with topics like traditional role models of women. This context in her work then helped to formulate an identity of women from a feminist perspective. In 1975 she founded a workshop "school for feminist creativity" in Köln and called herself a feminist artist She then performed a series of spectacular media performances at various international art-institutes.

Ulrike Rosenbach became a most renowned international known media-artist of her generation from Germany. In 1977 her installation- and performance - work was exhibited at documenta 6 in Kassel/germany and 1987 at documenta 8. For her work Rosenbach was rewarded with various art-awards.

After 1985 Rosenbach`s artwork concentrated on media-installation, media-sculpture, drawing and mixed media/photography.

From 1989 – 2007 she held a professorship "for new medias in the arts" at Hochschule der Bildenden Künste Saar in Germany. In that frame, she also was curator of a series of art- projects for and with her students. She recently initiated a net-archive for women-media-artists with her students: www.bild-rausch.com

Today she lives and works as a freelance artist in the area of Köln/Colon in Germany.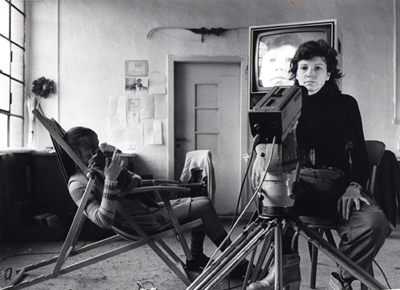 Fotonachweis:
Klaus vom Bruch, 1976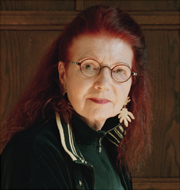 Fotonachweis:
© Renate Brandt, 2011